ok..so I know most of you know the greatness that is vinyl...but I just used it
(literally, 10 minutes ago).
I saw this super cute idea of using a soap dispenser decorated with vinyl.
*I can not find the link - and I've been looking - so if you know who posted it, please let me know so I can give them props*.
So I got some black vinyl a few days ago & was waited for an empty soap bottle.
Well..Saturday night's the night alright :)
I peeled the label off my fancy soap (bath & body works),
used some WD40 to remove the adhesive (thanks to the hubby for that tip)
I decided circles would look like bubbles and I thought they would be cute.
Hot Damn..I was right!
I am really happy with how this turned out & even happier that I found vinyl.
I'm already plotting my next victim project! :)
not the greatest picture..but I was so excited how cute it turned out :)




If you haven't already joined
lizard & ladybug
on Facebook..head on over.
I'm sharing some great beverage napkins
(lemon yellow and lime green trim)
to enter..simply leave a comment at this
giveaway post
(and a way to contact you).
That's pretty easy!
Deadline to enter is Thursday August 4th!
Tell all of your friends too :)
+++++++++++++++++++++++++++++++++++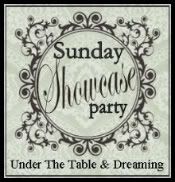 Sundae Scoop @
I heart naptime w/Chocolate Sundaes
I'm linking up with
Craft-O-Maniac
Monday - head on over and be inspired!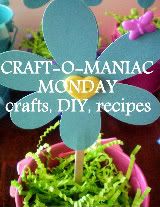 wanna see
just something I whipped up
at
The Girl Creative
?? Check it out!
A great place for inspiration...
Skip To My Lou