Ok..so remember the post "
squ'eek'y clean
"? I was really happy with how cute it turned out - UNTIL I saw
Gluesticks
post on personalized soap/sanitizer bottles. Brandy was inspired by a post from
The Idea Room
.
It's basically a clear bottle (for soap or sanitizer) and transparency film.
I actually used clear window decals (from Staples).
The fun part is deciding what wording/font to use.
The Idea Room
has a template you can download. I thought it would be fun to create a Halloween-y one :)
Here's a close up of what I came up with (created it all on Microsoft Word).
I trimmed it to fit my bottle. I'm not a big fan of measuring...so I kinda just eyeballed it. I ended up cutting 'happy halloween' off the top :) Since I used a window cling, I just stuck it to the outside of the bottle. My inspiration posts actually slipped the transparency paper inside the bottle. I was afraid the ink would run (and/or I wouldn't be able to get it straight) so I just kept it on the outside.
Pair with the 'eek' and they make quite the scary duo.
ignore the tiny bubbles...they make me happy :)
I have plans to make a few of these as gifts.
You can find soap, sanitizer and lotions all in the same size bottles...I thought it would be fun to do a soap/sanitizer set or soap/lotion set - you get the idea.
Since you can personalize this...the possibilities really are endless.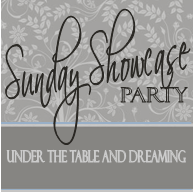 Sawdust and Paper Scraps